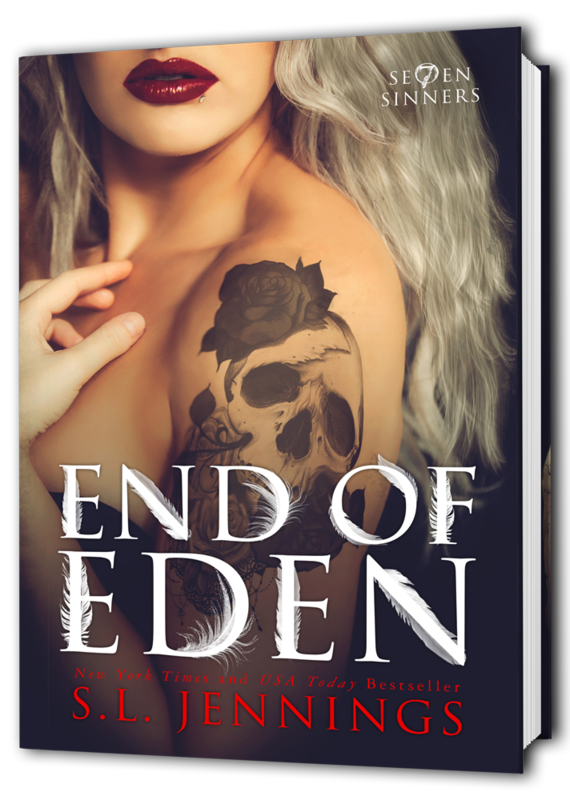 END OF EDEN (Se7en Sinners #2)
Genre: Paranormal Romance
I thought I knew what Hell was like.
I thought I had been living it all these years on Earth—abandoned, forgotten, and left with a dangerous secret that not only made me the Se7en's #1 target, but also turned me into a deadly weapon, a threat to every human in my path.
I was wrong.
In order to survive Lucifer's plans for me, and his unquenchable thirst for more power, I have to surrender my humanity. I have to lose a part of myself in order to find my way back to him.
Back to the demon who saved me, only to break me.
Back to Legion.
But even supreme evil has its limits, and the real foes never show their devastatingly beautiful faces.
Forget fire and brimstone. They aren't shit compared to what's coming.
Centuries-old bonds will be broken. Unlikely alliances will be forged. And innocent blood will be spilled. Blood that will stain my hands for the rest of my mortal days.
I thought I knew what Hell was like.
I was wrong.
Hell is coming.
Hell is just the beginning.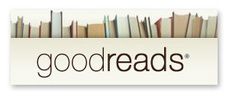 Darra's Review:
After the first book, I have been impatiently waiting to read this book. I love S.L. Jennings books. They are unique and never let me down. S.L. Jennings has amazing stories every time. She has never let me down.
That last book had a ridiculous cliffhanger that left me yelling at Jennings. I kept swiping for one more page. Didn't work. So the beginning of the book started right where Born Sinner left off. Thank baby Jesus!
There are so many things that happen in this book, it is not stop action. So many things that happen in one book but luckily not overwhelming. She's in Hell. Surprised by what it looks like. Not surprised how disturbing Lucifer is.
Eden drove me crazy a little. Her actions are understandable, but I always wanted her with Legion. However it is not all that simple. Mostly because of Adriel. Terrible catch 22.
I can't continue to go more into details since my review would become a 10 pages long. No one would read this if so!
I will tell you that this book's cliffhanger is by far much worse. All I have to say is NIKO! The next book is going to be crazy and am so excited to read more.
I rate the book a 4.7 out of 5. Read bot books, you are truly missing out!
BUY THE BOOK: AMAZON
BORN SINNER is available to read on KINDLE UNLIMITED! This series MUST be read in order.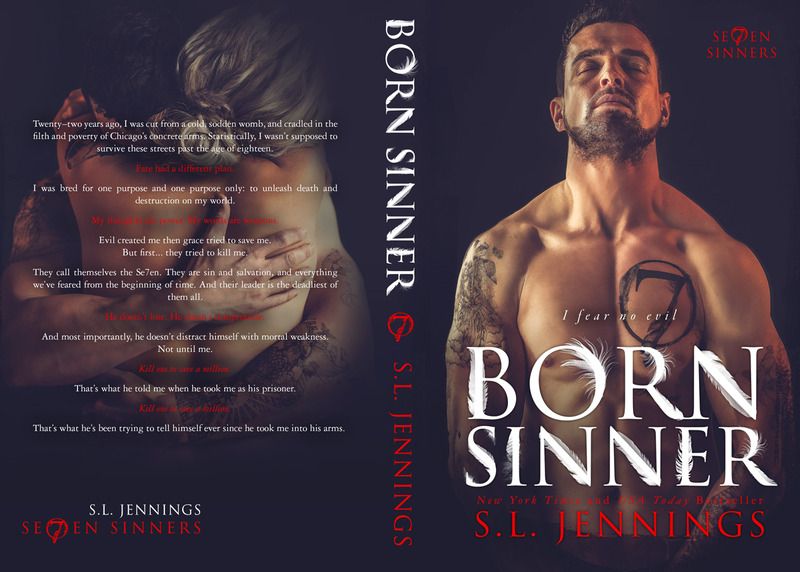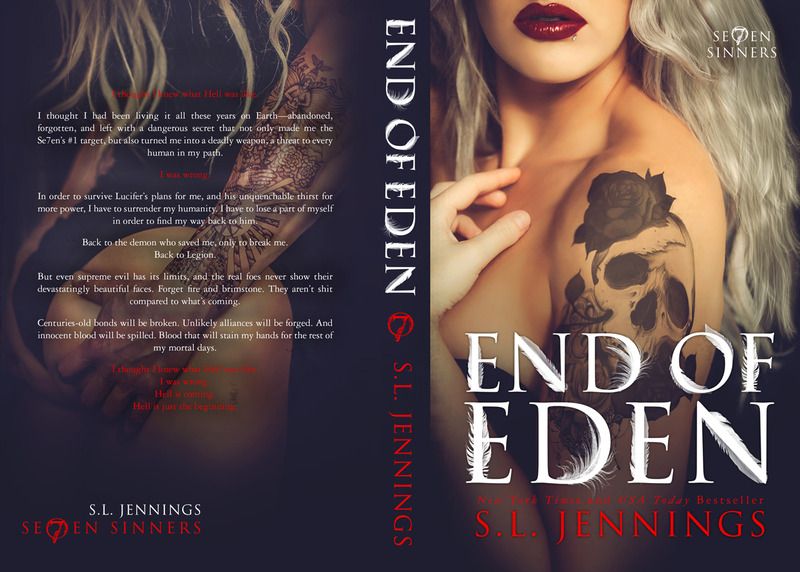 Meet S.L. Jennings